Italian Campaign Tour: Sicily to Rome
We make this wide encircling movement in the Mediterranean, having for its primary object the recovery of the command of that vital sea, but also having for its object the exposure of the underbelly of the Axis, especially Italy, to heavy attack.
Exciting news! We are re-vamping our Italian Campaign Tour. In 2018, the tour will start in Sicily and end in Rome. There may be an optional post-tour to Florence. Please let us know if you would like to be notified when we have the details including dates, schedule and pricing.
The Italian Campaign Tour: The Forgotten Campaign
Winston Churchill called Italy, the "soft underbelly," of Europe, but the 5th Army as commanded by General Mark Clark found the campaign for Italy anything but "soft." It was literally and figuratively an uphill struggle pitched against one of the most competent commanders in the German war machine, Field Marshal Albert Kesselring.
Sometimes referred to as "the Forgotten Campaign," the Allied effort in Italy that we cover on the Italian Campaign Tour was actually of terrific significance. As historians have noted, the campaign became a proving ground for Allied capabilities on sea, land, and in the air. Amphibious landings with Higgins crafts on the beaches of Italy provided crucial training for the Normandy invasion. Proceeding to fight and push the Germans north, the Allied forces in Italy created another front for Hitler, dividing his defense of the Reich. After the 15th Air Force established its bases in Italy, the Allies destroyed 6,282 enemy aircraft in the air and on the ground.
Highlights
Sorrento, Paestum - Start with a study of operations near Sorrento where the 36th Division established a beachhead; tour Paestum, the ancient Greek coastal ruins dating to 650 B.C.
San Pietro - Visit the old mountainside village of San Pietro, scene of a fierce armored infantry battle and the caves where the civilians were forced to live
Monte Cassino - Visit Monte Cassino, the tremendous siege the Allies conducted between January and May 1944, and the abbey completely rebuilt and restored after the destructive bombing
American Cemetery Nettuno - Pay your respects at the American Cemetery in Nettuno and the Museum of the Allied Landing
Cisterna - Visit the Crypt and War Memorial at Cisterna en route to Rome
Rome - Complete the week with a tour of the ancient capital of the Roman Empire and offer an optional post-tour to Florence
Day-By-Day Itinerary
Updated itinerary to be posted soon!
Book This Tour
Video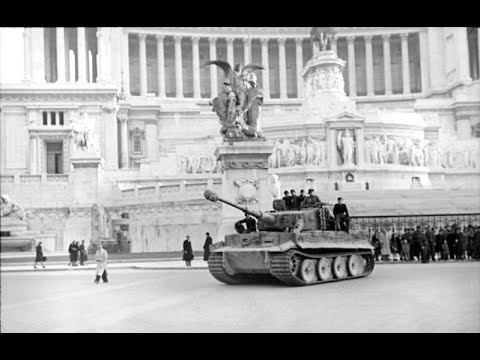 Book This Tour